In recent years, India has witnessed a rapid growth in e-commerce. The ever-growing internet penetration and smartphone usage have fueled the rise of online shopping in the country. Dropshipping India is an excellent opportunity for entrepreneurs who want to tap into this market without the risks associated with traditional retail.
One of the most crucial aspects of a successful dropshipping business is finding reliable and high-quality dropshipping suppliers. In India, there are numerous wholesale suppliers and manufacturers who can help dropshippers source products for their online store. However dropshipping suppliers are few and far as the industry is still booming, yet you got world class dropshipping platforms like Baapstore that you can make use of.

Usually dropshipping companies in India offer inventory or shipping services to help entrepreneurs set up and run their dropshipping businesses. These companies provide mostly standalone dropshipping or shipping services. A dedicated dropshipping company plafrom like Baapstore provide everything from inventyory, shipping, website development, product sourcing to marketing tools and returns management.
Baapstore: A Comprehensive Dropshipping Solution
Baapstore is one of the leading dropshipping companies in India, offering a comprehensive solution for aspiring dropshippers. They provide a wide range of products sourced from reliable suppliers, ensuring high-quality offerings for your online store. Additionally, Baapstore handles product catalog management, shipping, and returns, allowing you to focus on marketing and growing your business.
How Much Can Dropshippers Earn in India?
The earning potential for dropshippers in India varies based on factors like niche, marketing efforts, and competition. However, successful dropshippers can earn anywhere from ₹35,000 to ₹4,00,000 per month or even more. Keep in mind that the income may not be instant, and it may take time to establish a profitable dropshipping business.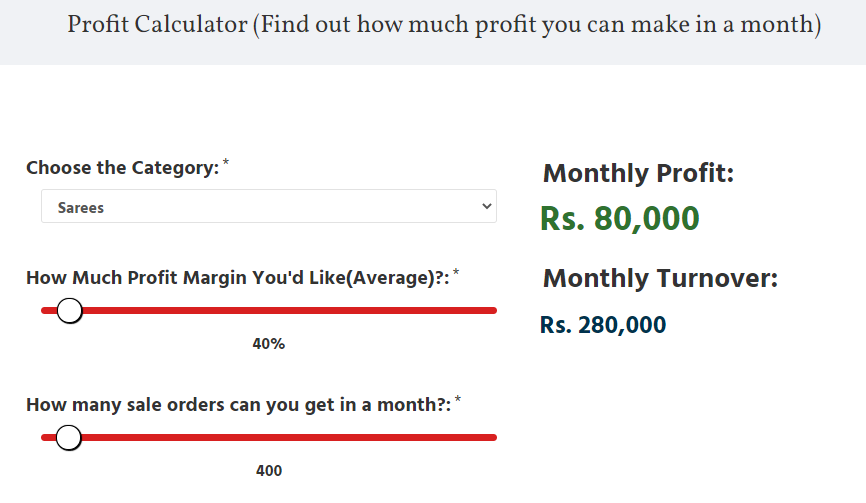 Challenges and Advantages of Dropshipping in India
Despite its potential for high earnings, dropshipping in India comes with its share of challenges. These include finding reliable suppliers, managing shipping and logistics, and dealing with returns and refunds. However, the advantages of this business model often outweigh these challenges, as dropshipping requires minimal upfront investment, has low overhead costs, and allows for flexibility in product offerings and marketing. When you go with an established player like Baapstore, almost all the issues are handled by them and you shall just focus on making sales and profits.
Tips for Success in Dropshipping India
To maximize your earning potential in dropshipping India, follow these tips:
Choose the right niche: Select a niche with high demand and low competition to improve your chances of success.

Find reliable suppliers: Partner with trustworthy dropshipping suppliers and manufacturers to ensure high-quality products and timely deliveries.

Create an attractive website: Invest in professional website design and user experience to make a strong first impression on potential customers.

Focus on marketing: Leverage social media, email marketing, and search engine optimization.